Safe storage of equipment with Security Storage
With Security Storage, you benefit from a professional service of goods and equipment storage: our trained staff ensures secure maintenance and manipulation of your goods and our specially designed packaging material guarantees optimal storage of your goods.
Sometimes the need for more storage capacity can crawl up on you unexpectedly. Security Storage can offer you quick solutions, temporary or long-term, and your documents and goods will be safely stored outside of your premises.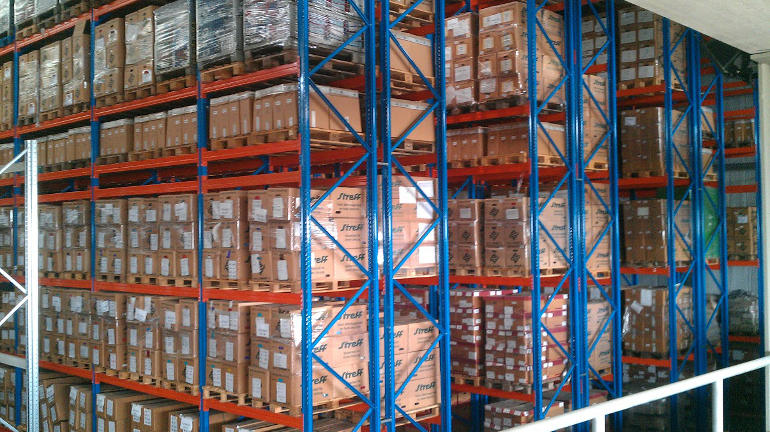 Secure storage
Security Storage guarantees the security of your belongings. We offer you specially designed infrastructure adapted to your archiving needs. Your documents are protected against any damage, such as fire or theft, and our warehouses are continuously monitored and secured by our security systems.
Benefit from our strengths and experience
Professional treatment of your belongings
The staff at Security Storage are specially trained to handle your items with due care and attention. Regardless of the value or the size of your items, our staff devotes equal care and attention to each item they deal with.
Learn about our Quality Chart
A variety of storage containers
Security Storage offers you a range of archiving containers:
Wooden containers: > 2.5 m³ > 5 m³ > 8.5 m³
Metal containers: > 33 m³ > 46 m³ > 66 m³ > 75 m³ > 85 m³
We can also offer you to store your own containers in our warehouses.
See what else we can offer you
The "Swap Shop" containers
Security Storage offers you the service of container "swap shop": we rotate the containers into the optimal position for efficient unloading.
A complete package deal
Security Storage offers a wide range of packaging materials and a supply of pallets and containers.
Whatever your needs, we can offer you a variety of supplies to make sure your goods are transported and preserved in a perfect condition.
We can also offer you our pallets and containers of all sizes for the storage of your belongings.
Customised storage duration
You can store your documents and your goods with Security Storage long-term or short-term. From one day to one year, we adapt our services to your particular needs.
Competitive prices
Security Storage guarantees the lowest rates based on the volume of your goods to be stored, the duration of storage and the frequency with which your goods would be accessed.
General conditions of use